Community Supported Agriculture

Community Supported Agriculture, otherwise known as a CSA, is a way to connect a mutual benefit between producer and consumer.
Our CSA is flexible, allowing you to buy what you want when you want it. Rather than receiving a weekly or monthly box, you will receive a "debit" card that let's you pick whatever you want! Farm fresh meats, pastured eggs, tallows & various other local products are all available at your convenience.
If you have a connection with the farm, if you've actually walked on the soil, it nourished more than just your body. It nourishes your soul.
— NEVER EXPIRES —
Our CSA never expires! Use your card year round & re-up your account once you've spent it down.
— LOCALIZE —
CSA programs may help strengthen and improve local and regional food systems and contribute to greater food system sustainability.
— BUDGET FRIENDLY —
An easy way to set a monthly, quarterly, or annual budget to be spent with your local farmer.
— RELATIONSHIP —
Knowing the hands that feed you and developing a personal connection with your local farmers will give you a whole new appreciation of the food that you are consuming.
How We Give Back To Our CSA Members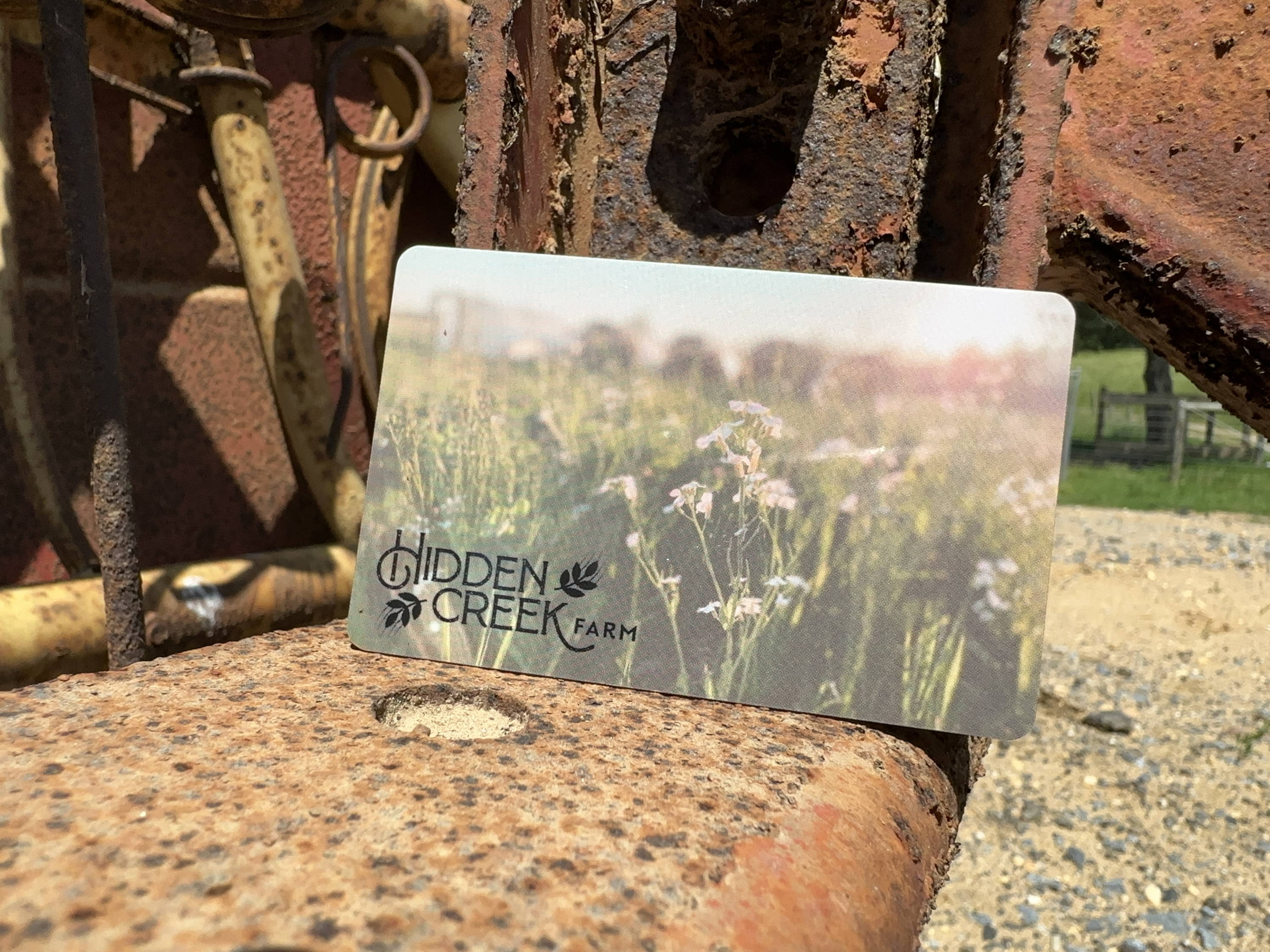 We match a percentage based on your investment and add bonus 'cash' to your card.
Invest $300 and receive $18 bonus 'cash.' That's a 6% match.
Invest $500 and receive $40 bonus 'cash.' That's an 8% match.
Invest $700 and receive $70 bonus 'cash.' That's a 10% match.
To purchase your CSA card, visit our farm store or shop online. All cards purchased online can be picked up in store or sent via USPS.