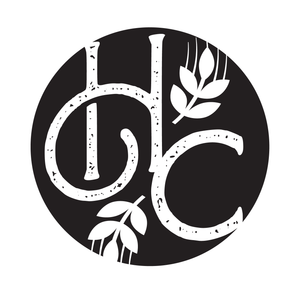 Hidden Creek Farm
1/2 Pork Share - 50% Deposit
Regular price
$197.00
$0.00
Unit price
per
Pork shares are available in both half shares and whole shares and are a great economical way to purchase quality meat. For our family of 4, it takes approximately one year to finish one whole pig out of the freezer. While pigs come in various shapes & sizes, you can expect approximately 55-60 pounds of pork in a half share. Our pigs are slaughtered & processed at a USDA inspected facility & comes frozen and vacuum sealed. 
What you can expect to come in your share: 

3 lbs. Ground Pork

3 lbs. Country Style Sausage

3 lbs. Hot Italian Sausage

3 lbs. Sweet Italian Sausage

3 lbs. Premium Maple Brown Sugar Sausage

2 lbs. Parsley & Cheese Premium Rope Sausage 

2 lbs. Apple Maple Sausage 

1 Pack of St. Louis Style or Baby Back Ribs

1 Rack of Spare Ribs

1 Boston Butt Roast (Pork Shoulder)

1 Boneless Loin Roast 

5 Bone in Pork Chops

5 Boneless Pork Chops

1 lb. Pork Cutlets 

Osso Bucco

1 Smoked Hock

6 lbs. Smoked Bacon

1 lb. Smoked Bacon Ends

2 Packs of Guanciale Bacon (Jowl Bacon)

1 lb. Pork Roll

1 Smoked "Soup" Mini Ham 

4 Smoked Ham Steaks

1 Tenderloin
A 50% deposit is due at the time of reserve and the remaining 50% is due when you pick up the remainder of your share (or when shipped/delivered locally). Deposits are nonrefundable. 
---